Sustainable Design Principles
In the interest of safeguarding your health and in reducing the ecological footprint of your new evoDOMUS home, we make every effort to create an eco-friendly environment in which to live, work and play. Our resource-saving, off-site production process enables us to work whatever the weather conditions, as well as to protect the materials and components from outdoor precipitation which could otherwise lead to mold, mildew, rust, and sun damage.
We recognize the importance of fresh air and abundant daylight and want to provide those in your new home. In this pursuit we take the principles of passive design to heart, utilizing proper solar orientation whenever possible, and architectural design to maximize natural light and air flow. This creates open living spaces which improve your quality of life.
Because evoDOMUS homes are built to be extremely air tight to prevent energy loss and increase your comfort, they are equipped with either an energy recovery or heat recovery ventilation system to provide a continuous flow of fresh, filtered air. Additionally, our walls are designed to prevent moisture accumulation and mold inside the home. We typically heat and cool our homes using air source heat pumps (mini-split units). Geothermal heat pumps are an option for larger homes in cold climate zones.
We use low or no VOC paints and finishes in our homes and prefer natural materials. Our finish selections consist predominantly of products with high-recycled content, as well as FSC certified woods and bamboo. Although we can provide carpeting on request, evoDOMUS recommends the use of hard flooring surfaces to protect against allergens and molds that thrive in carpeting and can negatively affect your health.
Finally, due to our well-insulated walls, high-performance windows and the lack of a noisy forced-air furnace, evoDOMUS homes are quiet, providing a peaceful and tranquil refuge from a hectic world. This is especially noticeable in noisier urban settings.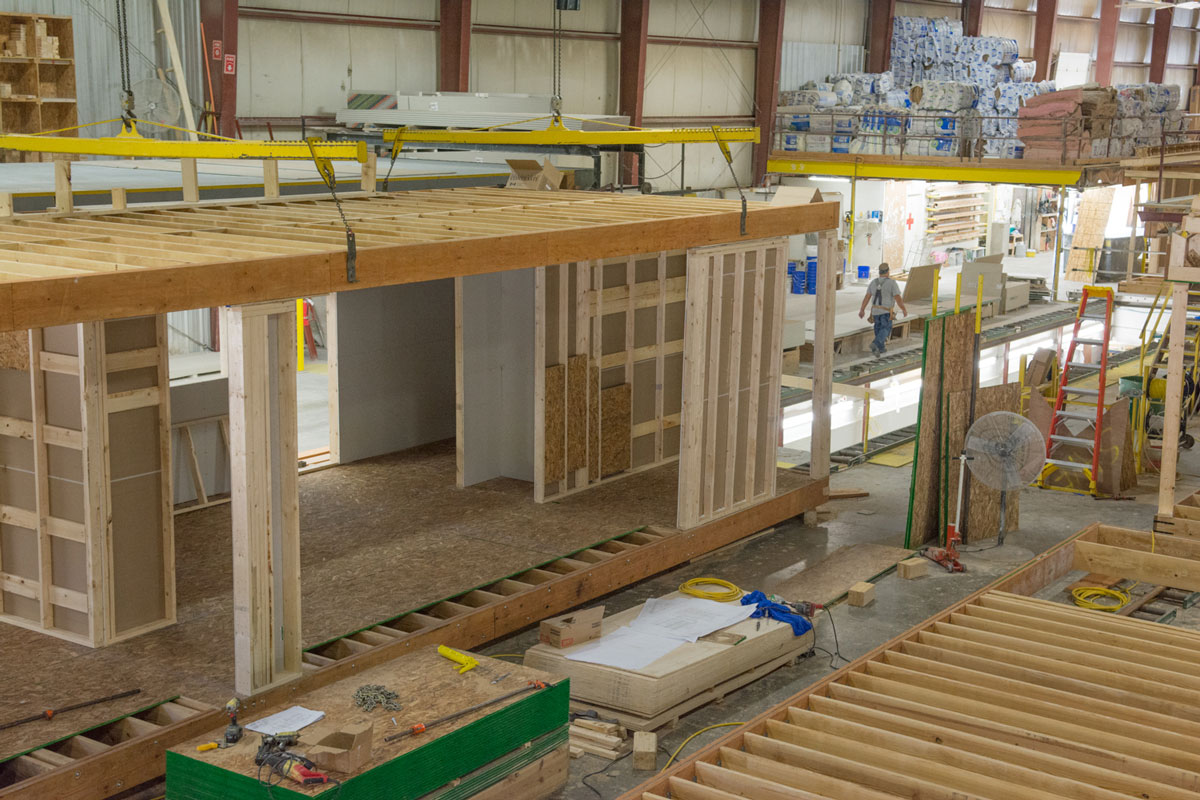 evoDOMUS homes are adaptable to take advantage of your lifestyle and your site's climatic situation, and are built to be as energy efficient as possible. Facing the reality of dwindling natural resources, we believe if you can build better, you must build better. It is not enough to build to code!
We have the knowledge, technology and most importantly, the desire, to provide our clients with truly high-performance homes. The definition of sustainable is the conservation of an ecological balance by avoiding depletion of natural resources.
To this end, evoDOMUS employs passive design principles such as optimal building orientation and glazing areas, shading and placement for passive solar gain. This reduces reliance on electricity for lighting year round while limiting excessive summer heat gain. 
Optimal insulation, high-performance triple-pane glazing, airtight and thermal-bridge minimized construction and energy/heat recovery ventilation combine to create a home designed to minimize energy consumption. evoDOMUS whole-heartedly embraces the incorporation of alternative energy sources such as solar panels, photovoltaics, heat pumps, geothermal technology and other advanced energy systems to supply any remaining requirements, or to achieve a net-zero home.
Additionally, evoDOMUS incorporates elements that reduce water intake, such as low-flow toilets and shower heads, as well as heat pump water heaters and recirculating pump systems. evoDOMUS homes aim to achieve the highest, reasonably possible levels of energy efficiency.
In order to establish how energy efficient your home will be, evoDOMUS uses energy-simulation software to model and compare heating, cooling, lighting, ventilating and water loads. This allows us to simulate and model complex systems to ensure your home is energy efficient and to determine where value-engineering could be most effective. This analysis yields a projected, pre-construction HERS Rating based on the specifics of your design and building site.
For evoDOMUS, energy-generating technology is secondary to the primary goal of minimizing energy consumption with a super-insulated and tightly sealed building envelope combined with thoughtful whole-house design. You can feel confident that your evoDOMUS home has outstanding long-term value. If you wish, our homes can be Energy Star certified. Many of our homes are eligible for tax incentives and grants, depending on your location.